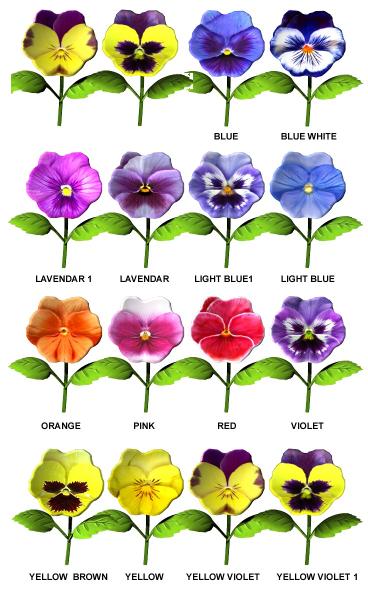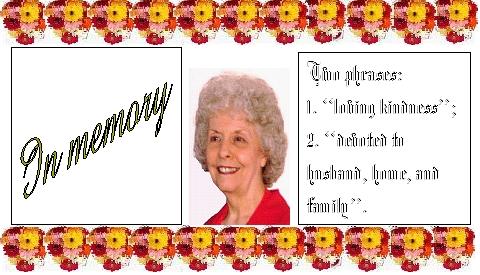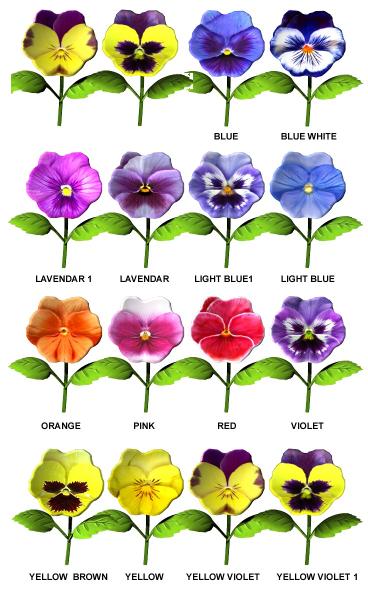 Loving Kindness:::Loving Devotion


"My memories of Sylvia" by Gaylon West


Rarely do we find these two excellent qualities exemplified in the same person consistently through the years:
1. Loving Kindness is a virtue that is characteristic of God's chosen and God's love (1 Corinthians 13). Col. 3:12 "Put on then, as God's chosen ones, holy and beloved, compassion, kindness, lowliness, meekness, and patience".
2. "Loving Devotion to family" is a characteristic of a "good" wife. Titus 2:4,5 " … admonish the young women (wives) to love their husbands, to love their children, to be discreet, chaste, homemakers, good, obedient to their own husbands, that the word of God may not be blasphemed."
These terms describe my sister-in-law to me. Let me illustrate from the past fifty years.






first met Sylvia in 1953 when I was given a return ticket and expenses paid to West Palm Beach as a graduation gift from my brother Bob West who was stationed at the Air Force base there.

Sylvia was a devoted and active member of the Methodist Church's youth group, and she was Bob's girl. She and her parents showed me the greatest courtesies. She and her youth group kept me busy during the week with get-to-gether activities. Her kinfolk invited me to dinners. In short, Sylvia was from a kind family and had kind friends. In this sense, she was a product of her environment.

When I decided to be a preacher of the gospel, Sylvia wrote me that if I ever was close in an assignment, that she would make certain that the family attended where I preached.

Sylvia and I had a "mild" Biblical confrontation over her "baptizing" new born Suzanne in the Wesley brothers' traditions. But Sylvia never seemed to have taken that personally. She, Bob, and Suzy stopped by Florida Christian College in Tampa where I was attending and spent the night on their way to Bob's new station. To me that was kindness on her part.

Eventually, at the new station, Sylvia rejected the Wesley traditions and obeyed the simple traditions of Jesus in her believing the gospel and being baptized for the forgiveness of her sins (Matt. 28 & Acts 2ff).

Not only did Sylvia always show kindness to me but she was totally devoted to her husband and never was separated from him from the first day he returned from Korea till her parting from this life.

And her devotion was not limited to her husband and children. She was family oriented and when she settled with her husband in Florida, they made their home in Orlando in between her and his families. She was faithful to arrange for traditional family gatherings on both sides. And she never was one to start or to foster interfamily conflicts.

I preached briefly in Umatilla, Florida, some miles from Orlando, but Sylvia and family came up just like she promised me years before.

Although Sylvia and Bob never attended a "Christian college" they both were strong and active in Bible oriented activities and were versed in Bible subjects.

During the sixties I was wrestling with Bible issues and I felt confident enough in Sylvia's knowledge to discuss some controversial matters bothering me. In her kindness she listened. That was important to me in those days. Loving kindness.

Before and after those days I had personal relationship problems and Sylvia was one to listen to the forlorn and give a shoulder to cry on. Loving kindness.

Sylvia promoted and sold Bible literature and Bible study materials while Bob worked on a religious magazine and published illustrated moral lessons. Sylvia had hoped that a "bookstore" mailing business would succeed even when she and Bob went to the North Carolina mountains. This was after her children were grown; so she went to the mountains in devotion to her husband.

Even when business ventures were failing, Sylvia supported her husband in financing gospel outreaches, e.g., "Bible Evidences" by qualified teachers. Even when the local churches of Christ failed to encourage and support their efforts, Sylvia kept a kind attitude toward her estranged brethren.

Sometimes "brethren" imitate the "bad" and envious church in Corinth and not the repentant "good" church. Because of Sylvia and Bob's endeavors, I perceived that some would criticize and "oppose" their efforts both in Orlando and later in Brevard. Sylvia would often ask people who complained about others, "Have you forgiven them?" So I asked her if she had forgiven people in the church of Christ; she told me that she had tried and she felt that she had. When she spoke of them with kindness, I believe that this indicated that she had.

Just before her last bout in the hospital, Sylvia and I were communicating on subjects such as "miracles (signs)" versus "providence" and Bible verses on the subjects. These studies were cut short by her hospitalization. These studies were precipitated by visits to my website, www.BibleStudyLessons.net and a link to my grandson's website (a teratoma survivor). She was concerned to her last breath about my grandson as well of others. Bob told me that she was even helping those in the nursing home while she herself was losing physical power. Loving kindness.

She believed in praying for others. Loving kindness.

She remembered birthdays. I always received a birthday card from Sylvia during the last 50 + years. Loving kindness.

It was in her personality. Kindness; devotion. That describes Sylvia to me.